Page 5 of 6
 In May this year, I was very  converting the Ambovent Design to ESP32  I had the Idea of a Dual-core Ventilator using
Ambovent on one core and a second Thread for Display TFT touch. None of the Issues  some critical we dealt with on the main
Line Project. I read the  https://kicad-pcb.org/blog/2020/05/KiCad-and-the-Open-Ventilator-Project/    I Also posted on the whatsup
of Ambovent  Note the date note no reply. I Began working on Gitlab mainly supply chain issues but soon moved to Slack.The Main
design was being done in Poland by a Group that had a Pro Assembly House See images of setup

It  was clear to me that many players in this design had a commercial interest as they where investing far more cash and resources
In tools to do Calibration and production, not a Home project. I knew I was contributing to a team that had mixed goals If Ambovent
was to create Headlines This was to make a commercial product.
At the time the Design was in closing Stages on the Medtronic Boards the Display board had a Circuit diagram. I was told the Three Chips
were going to be Included in one FPGA as they were obsolete. I was not part of the decision I proposed working SPI it was rejected I
wanted to use spartan 6 it was also rejected. I did a simple look at the design I got Mixed up but did not put too much thought into the
reverse engineering as it was done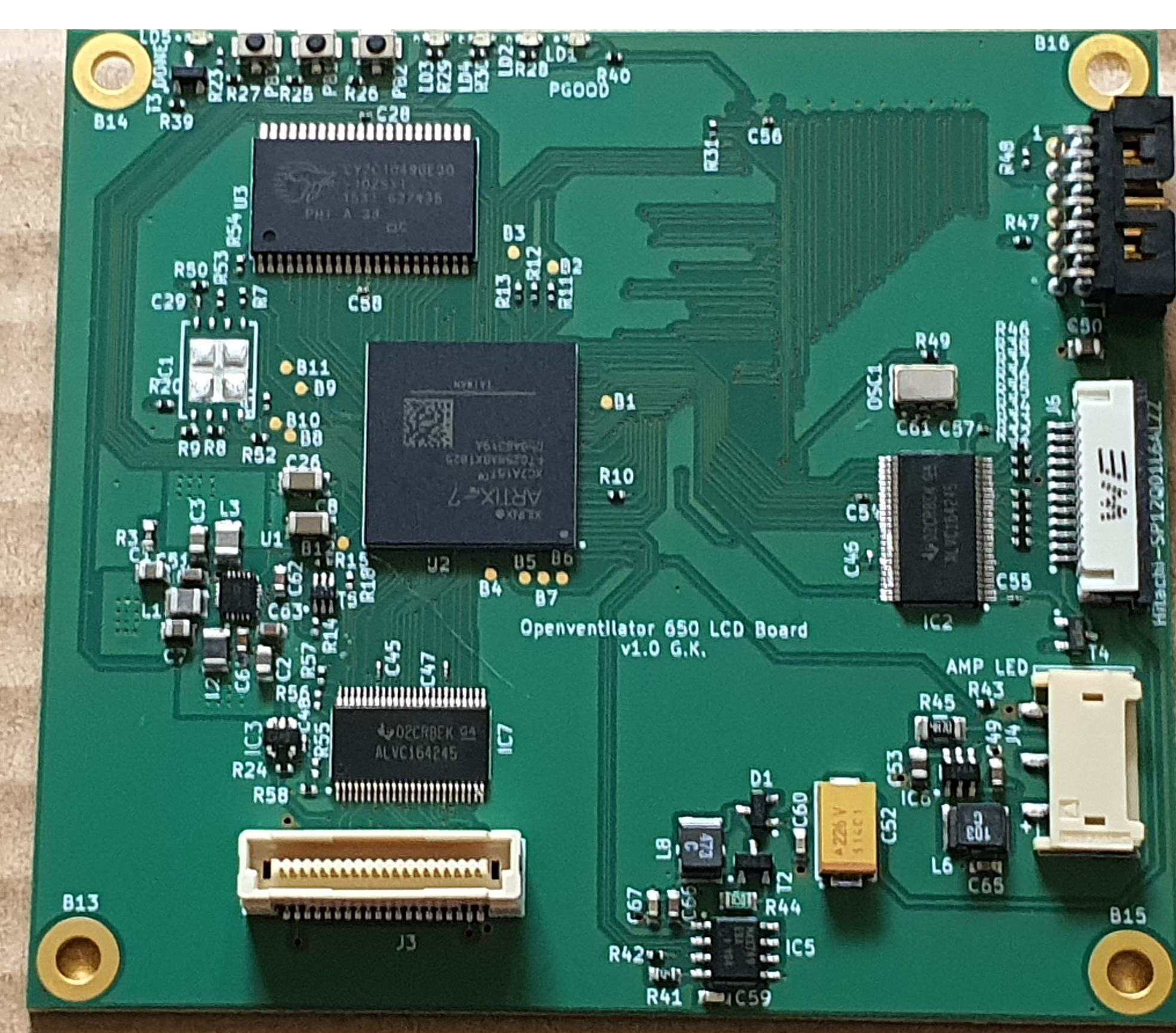 The Design is an FPGA  that needs to contain the functions of the three Chips  The CPLD FIFO control the Flow to the LCD and the RA8835. To me it looks a big RTL design I was told it was
to be done at or By CERN.I left it at that thinking  the design will be done  we are now two months later and no updates the lead on the project has changed from Greg in Poland to Tomasz at CERN.
Tomasz is a CERN person not a person working to bring a product to market