This was a 100% Private project I did in 2001 not Intel time was spent on this except for a few seconds to photograph pads on chips after they
were taken with a Simple TV card connected to a Microscope used for manual Probe Scrub mark Inspection .The rest was no my own time No Intel
man work hours.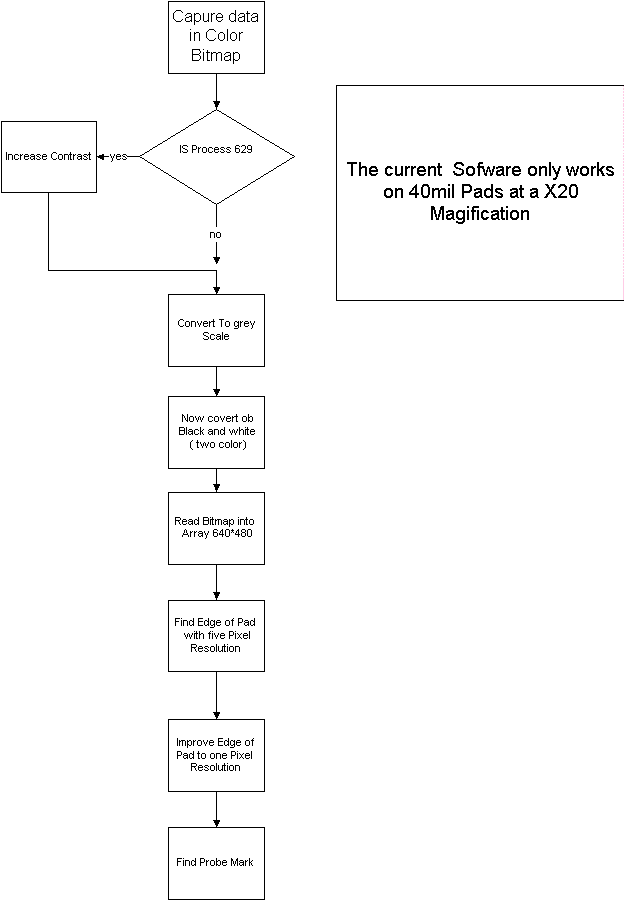 The biggest problem when doing wafer sort is the quality of the probe mark below are the results of bad probing.
1. Very small probe marks fails "OPENS TEST" and more fallout of "FUNCTIONAL TESTS"
2. Very Large probe marks cause digging into the pad and higher risk of pasivation damage
3. Missaligned probe can cause passivation damage and moisture will get into the chip.If the pin that is out of
   alignment is VCC or GND you can damage many wafers as you will not see a yield degratation.
The above hold true for the wafers that fab8 made but newer procesess raise the pads higher than the wafer so there is no risk of
  passivation damage  by a probe out of alignment.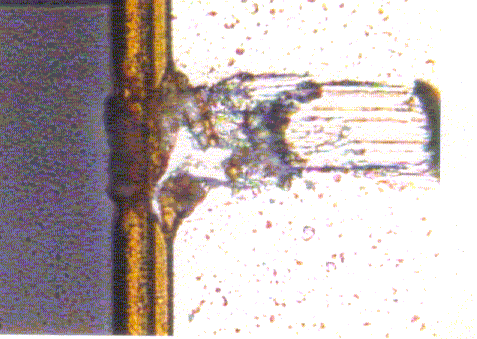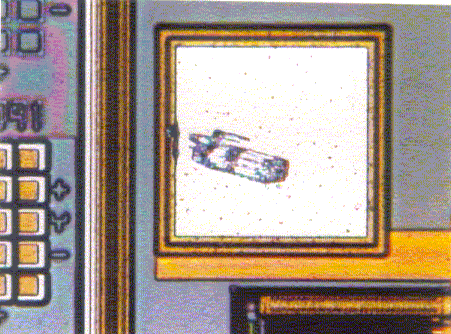 The above images show bad probing with Passivation dammage
I wrote a Computer program to to find the alignment of the probe from a simple 640*480 Jpg image by coveting to a black ans white
uncrompressed image then finding the pad within the image then finding the scrub mark in the pad.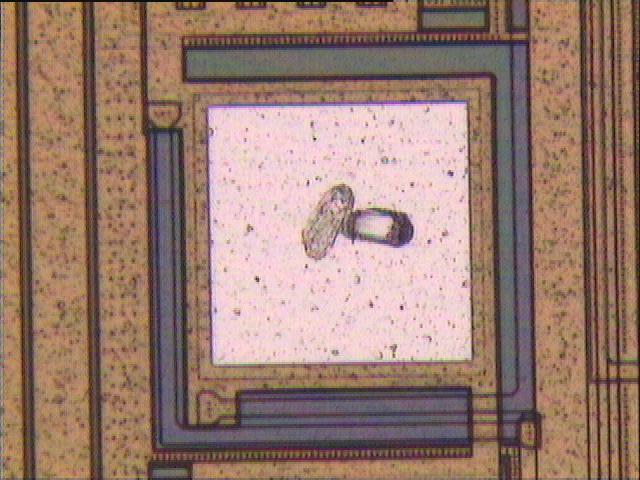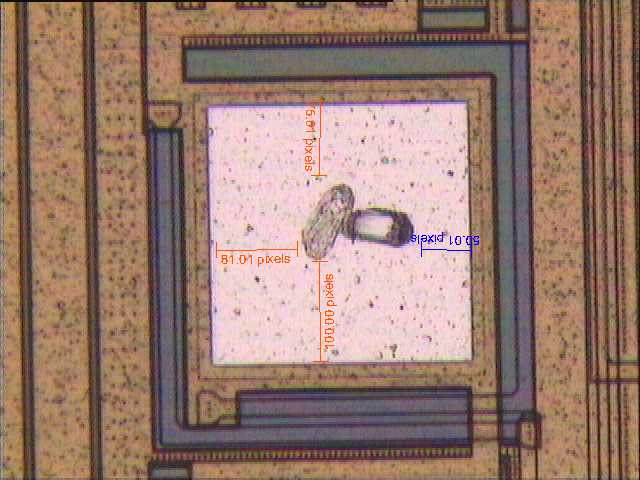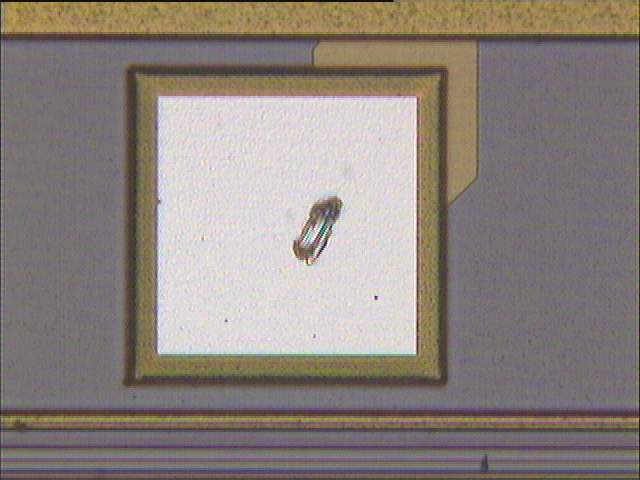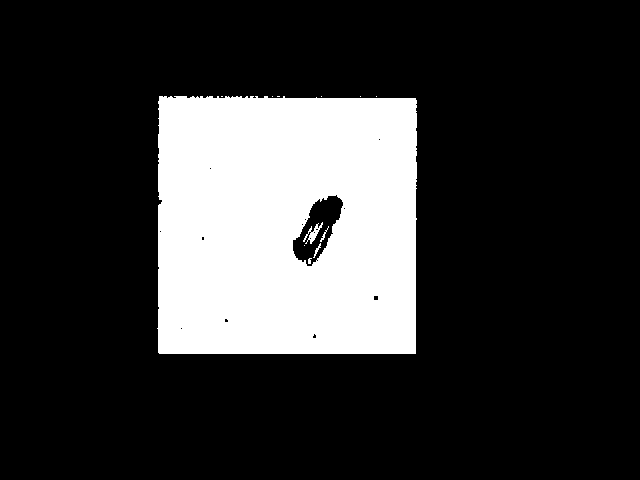 I approched Intel with a Working proof of consept  they were not intrested in the Idea.But told me to go on working on my Idea on  private  time
I have attached a link to a patient of Applied presion where the do exactly this project.
I gave up my time to create this system that will have helped to raise Yield and Quality Intel Just put it down on my annual review as a project I
started but did not finish.   
Note The Problems Below Effect Yield and quality.I do admit that my system had limitations as seen on the next page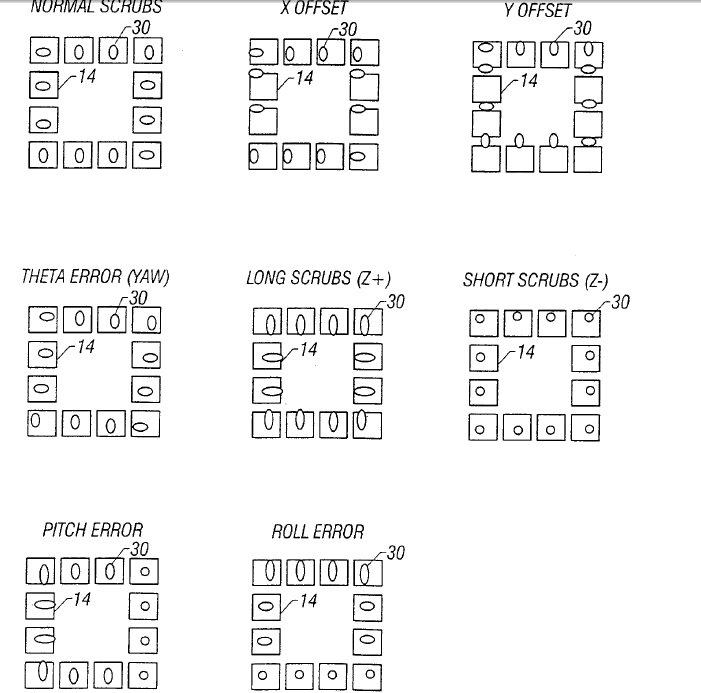 In the image below there is passivation  damage on the left my system will have misses causes by the low angle of the probe hitting the edge of
the pad.The way my system worked it will have missed the damage on the left of the pad.and needed a human eye to see it.But I will have seen
the scrub mark was not in the center